MDR COMPETENCE
Your Medical Device Consulting Group …
we safely navigate you through the troubled MDR sea …
The new Medical Devices Regulation (MDR)
On April 5., 2017, the EU Parliament adopted the new Medical Devices Regulation (MDR). The scheme entered into force on May 25., 2017. The Federal Association of Medical Technology Companies in Germany (BVMed) immediately called for a german "national support program for MedTech SMEs".
Due to lower personnel capacities and funding opportunities, small SMEs could be particularly hit hard by the demanding new clinical requirements as well as the comprehensive documentation and reporting obligations.
Under the new rules, medtech companies will have to:
In total, the industry can expect a significantly more costly path to compliance in the world' s second- biggest medtech market. The costs associated with compliance may force some companies to take drastic steps, such us offloading product lines or even putting themselves up for sale.
The aftermath of the shake-up will be a stronger, more accountable medtech industry that may look substantially different from today's.
Many medtech companies have begun to look at how they should address compliance, and realized that the extent of the changes requires a company-wide approach. These companies have grasped that the EU MDR represents not just a compliance challenge, but an opportunity to add value to the business at the time.
Our network services
The three-year transition period is tight. Industry has highlighted for priority the following areas:
We – as a consulting network – will support our clients in this transition by:
You will have to prepare for a new certification in 2019. For the products already CE marked, updates on clinical safety and post-market surveillance for instance will be needed.
Consulting Services & Experts
Please select one out of the four categories to identify your potential network partner.
Clinical Trials
Clinical Evaluations (MEDDEV 2.7.1)
Toxicology Assessments
Biocompatibility Assessments
DIN EN ISO 14155
SAE Management
PMCF Studies

Medical Device Law (Medizin Produkte Recht)
European Medical Device Law
Corporate Law
Due Diligence Questions
M&A
Finance & Strategy
Commercial & Administration

Regulatory Affairs
Quality Management Systems
DIN EN ISO 13485

Life Cycle Risk Management
Usability Assesments
DIN EN ISO 62366
DIN EN ISO 14971
Cyber Security Risk Management

EMC-Training
Cybersecurity (CS) Training for medical device manufacturers / Conformity Assessment Body Services
Christoph R. Manegold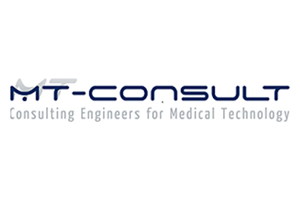 Christoph R. Manegold
Initiator and network administration (RA, F&E Management, Innovation Management, Technical Due Diligence)
Dr. Jens Waldmann
Dr. Jens Waldmann
Design transfer and technical documentation
Volker G. Sauerbaum
Volker G. Sauerbaum
Finance, Commercial and Administration
Dirk Meier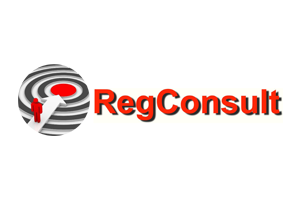 Dirk Meier
Regulatory Affairs (MDD/MDR)
Ralph Schäfer
Ralph Schäfer
Medical Device Law, Corporate Law, M&A
Stefan Bock
Stefan Bock
Project and Quality management (ISO 13485), Technical documentation
Prof. Dr. Paul Borm
Prof. Dr. Paul Borm
Toxicology and Nanoparticle Research
Dr. Stephan Joeken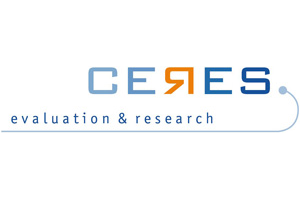 Dr. Stephan Joeken
Clinical studies and literature-based clinical evaluations
Dr. Gerhard Pohlmann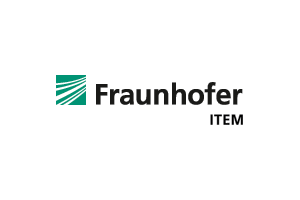 Dr. Gerhard Pohlmann
Clinic, Biocompatibility & Inhaler
Josef Bauer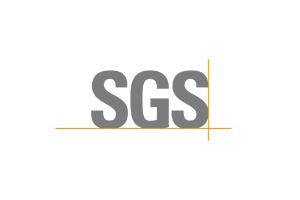 Bernd Auer
Bernd Auer
Cybersecurity (CS) Training for medical device manufacturers / Conformity Assessment Body Services
Become a Member
 In case you or your organization would like to join the MDR-Competence Network feel free to contact us.
Areas of Expertise
Nanoconsult
Nanoconsult is a scientific consultancy firm providing solutions and strategic approaches to complex toxicological or regulatory problems. We are recognized for our integrity, professionalism and ability to cross sectors and build bridges. Our company value is commitment to client service
With high quality know-how and network. Competence area's:
Toxicology
Drugs & Devices
Business support
Nanoconsult is in close cooperation with the business unit:
Translational Biomedical Engineering
of the Fraunhofer ITEM (Institute for Toxicology and Experimental Medicine)
---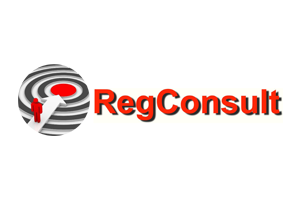 RegConsult
Support of medical device projects. Advice on the implementation and development of quality management systems, preparation of CE documentation and support in approval procedures, as well as all regulatory matters.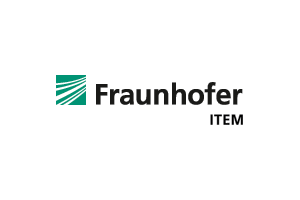 Fraunhofer ITEM
The business unit Translational Biomedical Engineering offers many years of experience in the development of medical devices – specifically neuro-implants and medical aerosolizers – including testing and testing scenarios, safety and risk assessment.
---
AC Aircontrols (Consulting desk)
International R&D service provider, producer and supplier of technical innovations for the medical devices industry.
Consulting within the topics of:
R&D Management
Interim-Management
Innovations-Management
QM Systems (ISO, GMP)
Regulatory affairs (RA)
Technical documentation
Verification & Validation
Commercial, Administration & Finance
Ralph Schäfer, Lawyer
Legal advice and guidance for the MedTech industry, economically evaluated: MDR, Borderline Products, Corporate, Transactions, M&A
---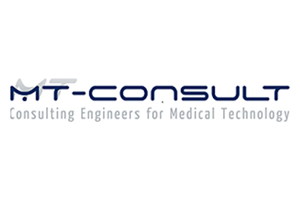 MT-Consult
MT Consult – Consulting Engineers for Medical Technology – is an international R&D service provider, regulatory affairs expert group and innovation/business development consulting firm exclusively for the medical device industry. We are supporting the innovation-, development-, and product approval processes of our customers mainly for high risk applications and for life-sustaining medical devices.
adjutem GmbH
adjutem covers the missing link between product development and serial production. Our services include design transfer consultancy for both, small companies new to the medical device market as well as global players with a long product history.
We are specialized in class IIa, IIb and III devices with strict design and document control requirements. Our focus is on single-use products with complex functionality where we support our clients to transfer product design to mass production in-house or, in most cases, at leading contract manufacturers.
Our consultants have application-specific knowledge in neurosurgery, cataract surgery, ENT, ventilation, drug delivery and implants so that we are familiar to build-up technical files and design dossiers in these fields.
---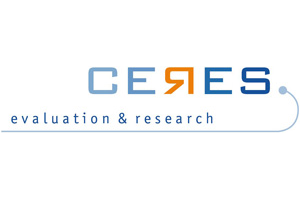 CERES GmbH
CERES employs scientists, engineers, statisticians, and clinicians with years of international experience in relevant clinical, pre-clinical, and technical fields. In cooperation with physicians in several European nations, we conduct successful clinical studies and conclusive clinical evaluations for medical devices.
Information & Training
The product can stay on the EU market with an 'old' CE marking until 2025 at the latest, depending on the product. The timelines for transition will have to be set on a case-by-case basis. As classification rules change, some products currently considered as Class I or even not in the scope of the directive (eg. aesthetic lenses) or under auto-certification process (eg IVDs classified as 'others') might be upgraded to higher classes for which certification by a NB will be required.
Every manufacturer must perform proper due diligence to adapt their regulatory strategy and quality systems accordingly.
Manufacturers of CE-marked devices according to the MD directive 93/42/CE will have to update some of their processes and procedures, especially for post-market surveillance and post-market clinical follow-up during the transition period (mid 2017 to mid 2020) in order to get ready once the directives are fully replaced by the MDR and IVDR. Operational modalities for the submission of the annual CERs for review as well as the expected format or precise expected content are not yet defined. This will clearly be challenging for the authorities and the manufacturers.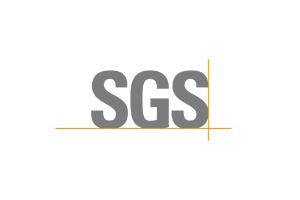 Anforderungen für den internationalen Marktzugang
EMV-Abhilfemaßnahmen aus der Praxis für Entwickler
EMV- und Funkanforderungen für Wireless-Systeme
Sicherheit medizinischer elektrischer Geräte und Systeme nach IEC 60601-1
Neue EMV-Anforderungen für Medizinprodukte nach EN 60601-1-2
Anforderungen Produktsicherheit für IT / AV Geräte nach IEC EN 62368
Contact
MDR Competence – Your Medical Device Consulting Group
Heinrich-Heine-Gärten 6
40549 Düsseldorf
Germany
---